HOLIDAY HOURS
MON-SAT 9-5
CLOSED SUNDAY :)

SOCKS, SOCKS AND MORE SOCKS!!
Alpaca is 4X's warmer than wool, hypoallergenic, antibacterial, no prickle factor and super soft! WIN, WIN! Best gift ever. I ship :) call or text 906.364.4752.

hand stitched ornaments and pin cushions! These are made by my mom with love! "They come alive in my hands"
​Need a gift for the knitter in your family? These hoodies are so soft and cozy! Sizes XSmall-3XLarge
Brother Jim's new wood spirit carvings. Perfect gift for your loved one!
Market totes
hand crafted by the widows and the orphan's group. not one is the same!

Perfect gift for the knitter in your family! Hand crafted clay yarn bowls in several syles and colors
NEW ARRIVALS!
Beautiful Neclaces, Bracelets and earrings handcrafted by local artist
SAVE THE DATE!
CHRISTMAS OPEN HOUSE
SATURDAY NOVEMBER 12 9-5
DOOR PRIZES DRAWN EVERY 1/2 HOUR WITH A GRAND PRIZE DRAWING AT 5:00
REFRESHMENTS, COFFEE AND PUNCH AVAILABLE!
​COME ON OUT FOR SOME FUN!!


JUST ARRIVED!

Alpaca Blankets (Queen) and Throws
80% alpaca/20% Merino
Super soft and toasty warm.
Great Gift idea!
​I SHIP!

August 31, 2022
I will be open for Labor Day...Saturday 9-5, Sunday 9-5 and Monday 10-2. The Gus Macker will be here this week-end so if you want to hang out at Nanette's Knits and Gifts while waiting for your teams to play you are welcome! :)
check out my Yooper clothing hats and stickers. Also new alpaca socks are here!
​

NEW SUMMER HOURS
Starting Tuesday May 31st
Tuesday-Sat 9-5
Monday 10-2
​Sunday-closed

SAVE THE DATE!
Worldwide Knit in Public Day is Saturday June 11th! Join us at Nanette's Knits and Gifts for this fun event! Location is 501 Sunday lake Street in Wakefield...time is 1-3..ww will be knitting on the sedwalks and outdoor seating at the deli..if inclement weather, we will knit in the deli (not occupied at the moment)..bring a project and a comfy chair..Prizes given for the youngest knitter, oldest knitter and the furthest traveled knitter..I will have coffee and treats :)
​should be so much fun!


NEW SPRING HOURS!
May 10-May 31 10-2
closed Sunday and Monday

starting June 1st Tuesday-Saturday 9-5
Monday 10-2 closed Sunday
I AM CLOSED FOR SPRING BREAK UNTIL MAY 10th! THINK SPRING!
March 8, 2022
Has spring sprung? let's hope soon. April is my time to take a little break. I will be here at my shop limited hours. Perhaps 10-2 most days. (Closed Sunday and Monday) It's best if you call. I'm only a mile away. April 28-May 9th I will be closed for a 'real' vacation.
OPEN MONDAY (PRESIDENT'S DAY) 9-2!


MERRY CHRISTMAS!
I will be open Christmas Eve from 9-2 and also New Year's Eve from 9-2. Enjoy your families!
New! Signature yarn called "Nanette"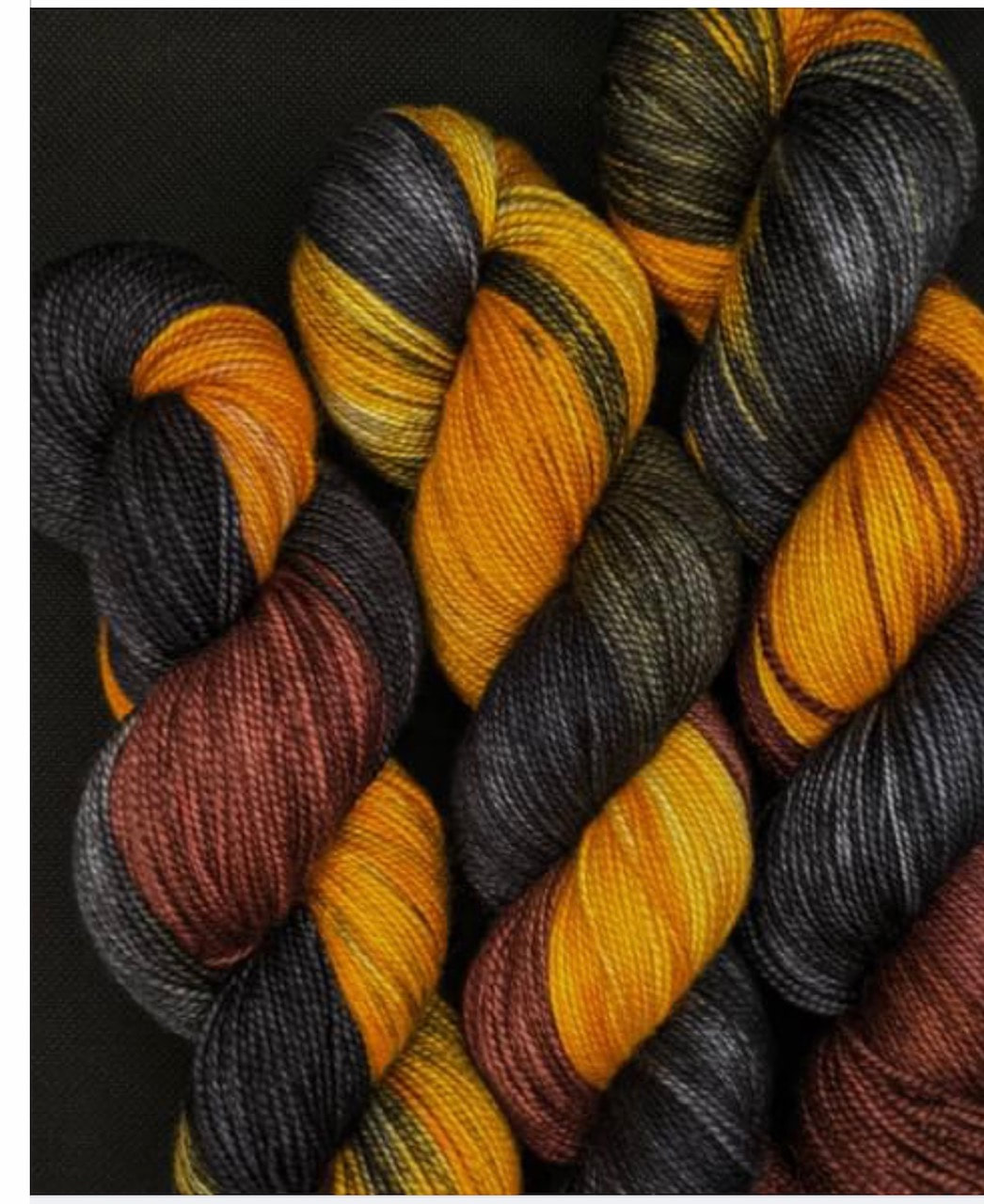 New Yooper License Plates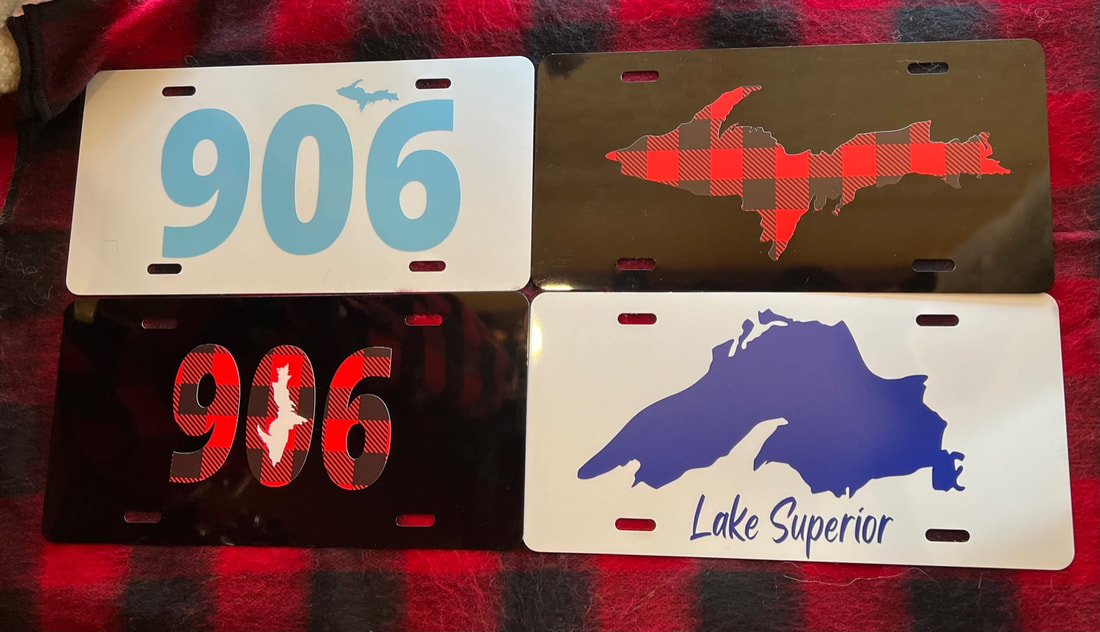 Great Gift Ideas!
---
SAVE THE DATE!
On Saturday November 13th I will be having my annual OPEN HOUSE from 9-5
I will draw wonderful prizes every 1/2 hour with a Grand Prize Drawing at 5:00. You need not be present to win. Coffee and refreshments will be available. Stop in for some fun! Thanks much! :)

NEW HOURS!
Starting May 1st I will be open Tuesday-Saturday 9-5
Maybe Mondays-(I leave Mondays open for appointments and such)...please call first,...more than likely I will be here on Mondays.. CLOSED SUNDAYS

April 5th, 2021
SPRING HOURS
TUESDAY-SATURDAY 10-2
(MAYBE MONDAYS PLEASE CALL FIRST 906.364.4752)
Also, if you need anything, I can run down to my shop and open if available...
​HAPPY SPRING!

VACATION TIME!
I will be closed the last 2 weeks of March with phone orders only 906.364.4752
I will still ship on these days. I will be closed completely Easter week-end... I will return fresh and ready to go on Tuesday April 6th. Thank you! Nanette
Don't forget your sweetheart on Valentine's Day!
Many gift ideas..Pick up a 'Lil Sweety hummingbird feeder for your 'little sweety'
You can't go wrong with a toasty pair of alpaca socks or alpaca sweater!
​Many styles of alpaca hats, mittens, scarves to keep your sweetheart warm in these chilly temps!

OPEN PRESIDENT'S DAY! 9-5 :)
HOLIDAY HOURS
Christmas Eve Day 9-2:00
Christmas Day-Closed
New Year's Eve Day 9-2:00
New Year's Day-Closed
NEW! JUST ARRIVED!
GREAT GIFT IDEAS!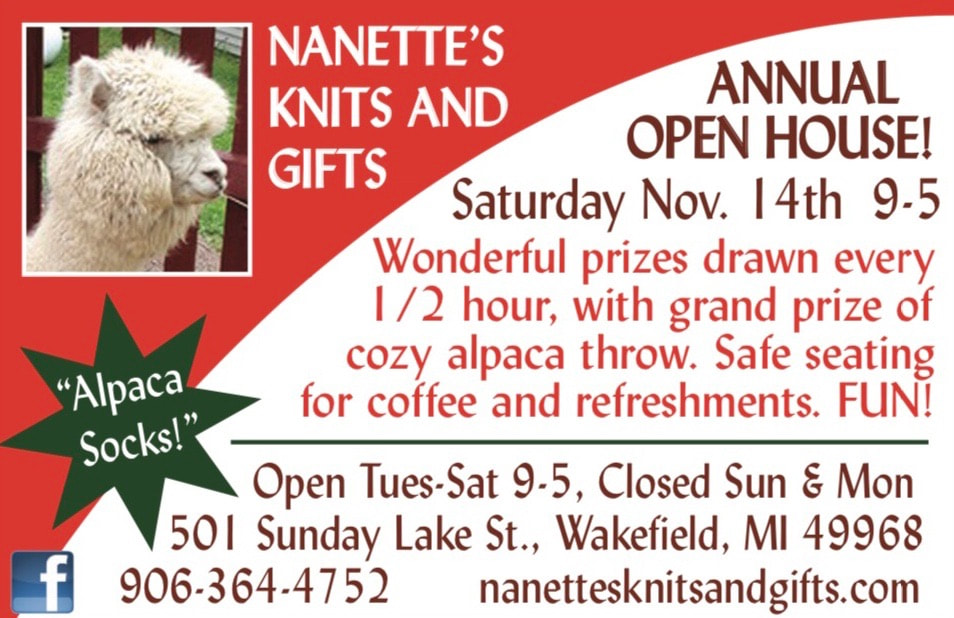 August 17, 2020
​Here are some of my newest items now in stock and ready to go! Great gift ideas!

August 17, 2020
Hi all! What a beautiful summer so far. I have been opening on Mondays 10-2:00..This is not written in stone, so please call before you make a special trip. It's been working out great as I still have time to garden and clean barns before and after these times. In addition to opening Mondays from 10-2, I am also open Tuesday-Saturday 9-5. See you soon! :)
HAPPY 4TH OF jULY!
I will be open on Saturday July 4th from 10-2:00
Stop in and see all the unique gifts, beautiful yarns, Yooper clothing, UP Foods, Hummingbird and butterfly feeders and a great selection of baby gear! :)

Monday June 1st, 2020
FATHER'S DAY is soon approaching! Stop in and pick up a gift he will remember. Beautiful, soft and cozy fleece lined alpaca sweaters are now in stock. He may be a bird lover...my brother Dave has Baltimore Oriole feeders, hummingbird feeders (and swings) as well as butterfly feeders. You can't go wrong with a Yooper shirt, hat and matching alpaca socks. Spoil the man in your life with all natural goat milk soaps... Many manly scents to choose from such as sandalwood, evergreen, patchouli, charcoal, purity or clean cotton.
​If your guy fishes, I have the perfect custom fillet knives with leather scabbords as well as many other knives to choose from.

May 29, 2020
My alpacas were sheared on Thursday! 43#'s of beautiful soft fiber mailed out yesterday to be processed into yarn. Now available~ 100% natural alpaca dryer balls. Get rid of those toxic dryer sheets and fabric softeners. These dryer balls cut down on dryer time, lasts over 1,000 loads, reduces static cling...recommend 3 for small loads, 5 for large loads. $5 each....My mom said her towels grew softer and fluffier and they absorb better after she was able to remove all the yucky coatings from using fabric softeners and her headaches went away.....:)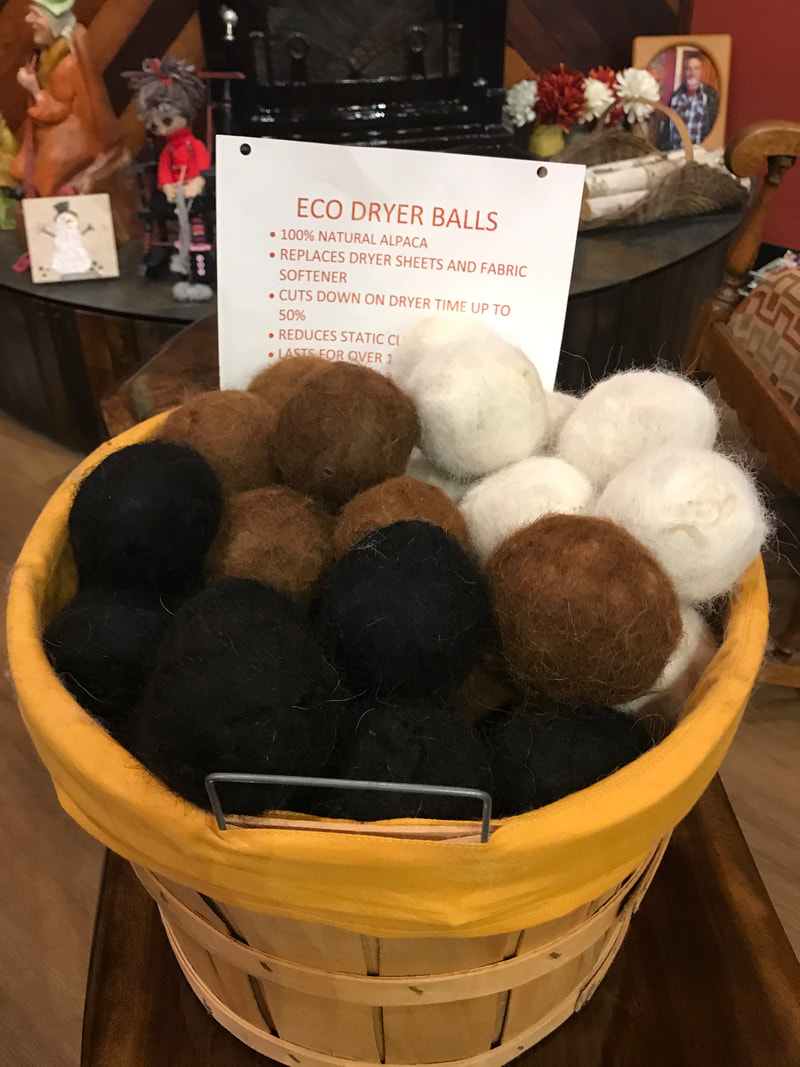 OPENING!
REGULAR HOURS
Friday May 22 I will be open Tuesday-Saturday 9-5
For now I am open 10-2. We will continue to be careful and stay 6' apart. Those with health issues are encouraged to wear a mask ..I wipe down my counters, door knobs, pin pad and even my pens after each customer. I am so excited. After being forced to close for 2 months I have allot of catching up to do. I may even open a few hours on Monday Memorial Day. Please call 906.364.4752
Many thanks to all my loyal customers who continued to do phone orders and curbside. It is so appreciated! Love my customers! :)


Check out my brother Dave's new web site!
www.lovemybirds.info
He designed a new butterfly feeder in several beautiful colors. Also new is his hummingbird swings called "Bling Swing"
please check it out!
http://www.beyourownbirder.com/2020/05/11/the-best-hummingbird-feeders-ever/
Above is a review on Dave's feeders that has just been published​
Sunday May 17th, 2020
I am finally able to update this website! They revamped the format and of course because of the lock down I wasn't able to get tech help. Still not able to, however, was able to figure it out on my own.
Anyway, I am happy to announce that I had a 'soft opening' on Friday after being forced to close for 2 months :( For the rest of the month I will be open Mon-Sat from 10-2
My soft opening involves staying 6' apart and just using common sense. If your health is compromised feel free to wear a mask.. If you're sick please stay home.
I continue to wipe everything down...counter, pens, doorknobs, etc...
During this lockdown period, I took the opportunity to update my system...new computer, monitor, updated quickbooks software and also a new chip reader terminal.
I am hoping to be back to my regular hours starting Tuesday June 2nd. I am so happy to be able to be back at my little shop! I won't be able to help with knitting problems or do any classes as yet. Hope to see you all soon and happy spring!




CLOSING FOR SPRING BREAK
March 31-April 14th
There are 20 days left to stock up on knit projects, alpaca socks or a super cool unique gift. :)
Check out my new corner of quality baby gifts!
Gift certificates available
OPEN PRESIDENT'S DAY 10-2:00!
Jan 2020
HAPPY NEW YEAR!
Check out these toasty warm and fashionable alpaca hats and headbands.. Perfect for the skiers, snowmobilers and ice fishermen out there! Stay outside longer with warm alpaca apparel. Don't forget all the warm alpaca socks ...newly restocked and ready to go! :)
CHRISTMAS OPEN HOUSE!
​
Saturday November 9th
Wonderful prizes drawn every half hour with a Grand Prize Drawing at 5:00. Beautiful harp music along with refreshments and coffee
FUN!!


August 17, 2019
Hi all, What a busy summer I had! Fall promises to be even busier with the beautiful color changes and bus tours. Just a quick note to let you know that starting November 6th, Nanette's Knits and Gifts along with several other businesses in Wakefield and Bessemer, including Leather and Gift (Bessemer)
Tara's Tinctures, Tonics & Teas (Wakefield) will be having
WACKY WEDNESDAY!
Every Wednesday till Christmas, we will all be open till 7:00 pm for your shopping convenience. Those of you that work till 5:00 will now have an opportunity to shop on WACKY WEDNESDAY!
​I will post all the businesses involved in this fun event~also the VFW in Wakefield will have delicious dinners every Wednesdays till 6:30 pm
wE
May 1st, 2019
The hummers are coming! Get your feeders! I just received another shipment of my brother Dave Dault's hummingbird feeders as featured in "Birds and Bloom" and "Birder's World" magazines. I ship same day. Colors include: Red, Fuchsia, Merlot and purple. The Little Sweety ($35) holds 8 oz and has 30 ports. The Hum Sweet Hum holds 20 oz and has 54 ports and comes in red. ($45) These feeders come with a lifetime guarantee. Perfect Mother's Day gift! :)
March 1, 2019
Happy March! February was a beast this year! Our last storm dropped 29" in two days! The skiers and snowmobilers are ecstatic!
NOTICE
I WILL BE TAKING MY ANNUAL VACATION.
NANETTE'S KNITS AND GIFTS WILL BE CLOSED THE 1ST TWO WEEKS OF APRIL, REOPENING TUESDAY APRIL 16TH.
THANKS MUCH! :)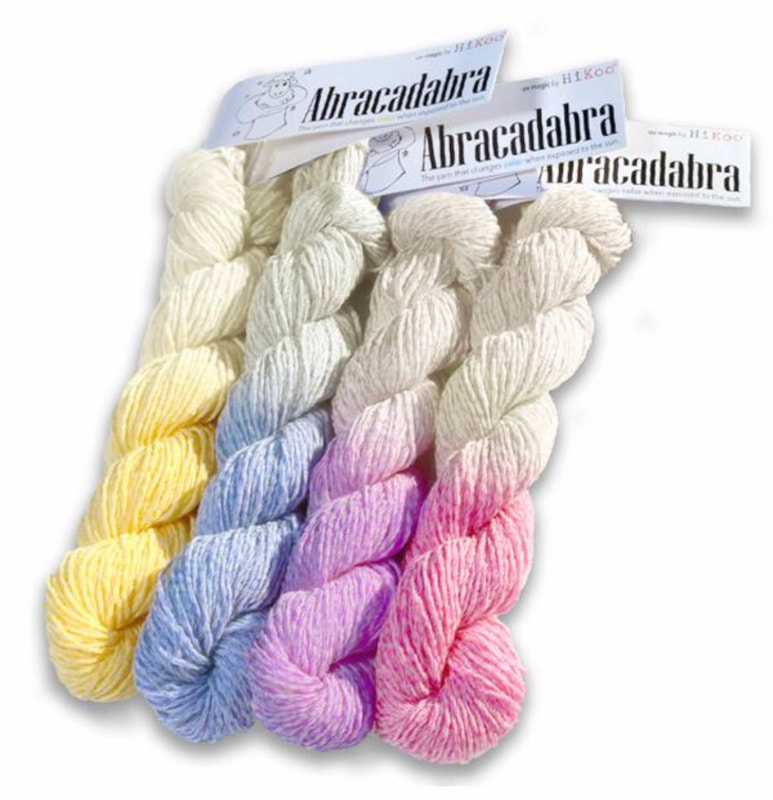 ---
New at Nanette's Knits and Gifts! Yooper Buffalo Plaid jackets, shirts and hats. Sizes sm-2Xlg Great gift idea!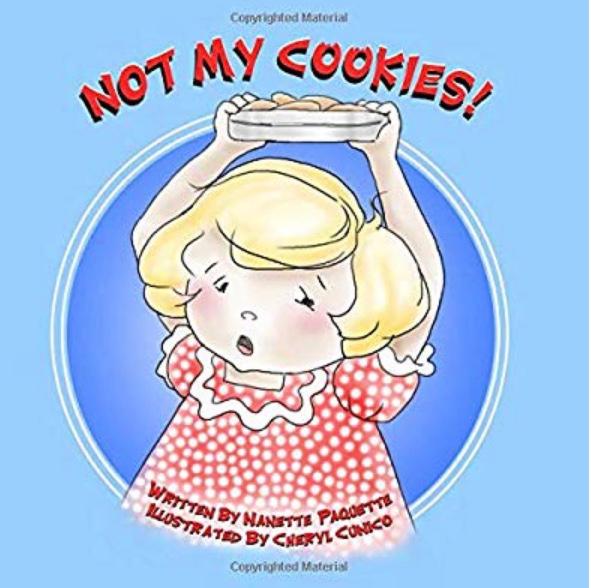 Nov 30, 2018
So excited! I'm published! This is my children's book called NOT MY COOKIES! It's a true story about my Grandmother's first memory when she was 3 years old. She tries to rescue her cookies from curious wolf puppies... I will have a book signing on Saturday December 8th from 10-2:00. You will also meet the illustrator Cheryl Cunico.
This book is also available on Amazon.

Great gift idea! Custom knives crafted in the UP. Fillet, fixed blade, clip, custom original, limited edition and more..
Elk, bird's eye, curly maple...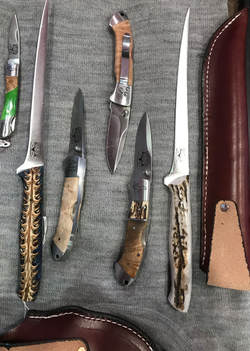 ---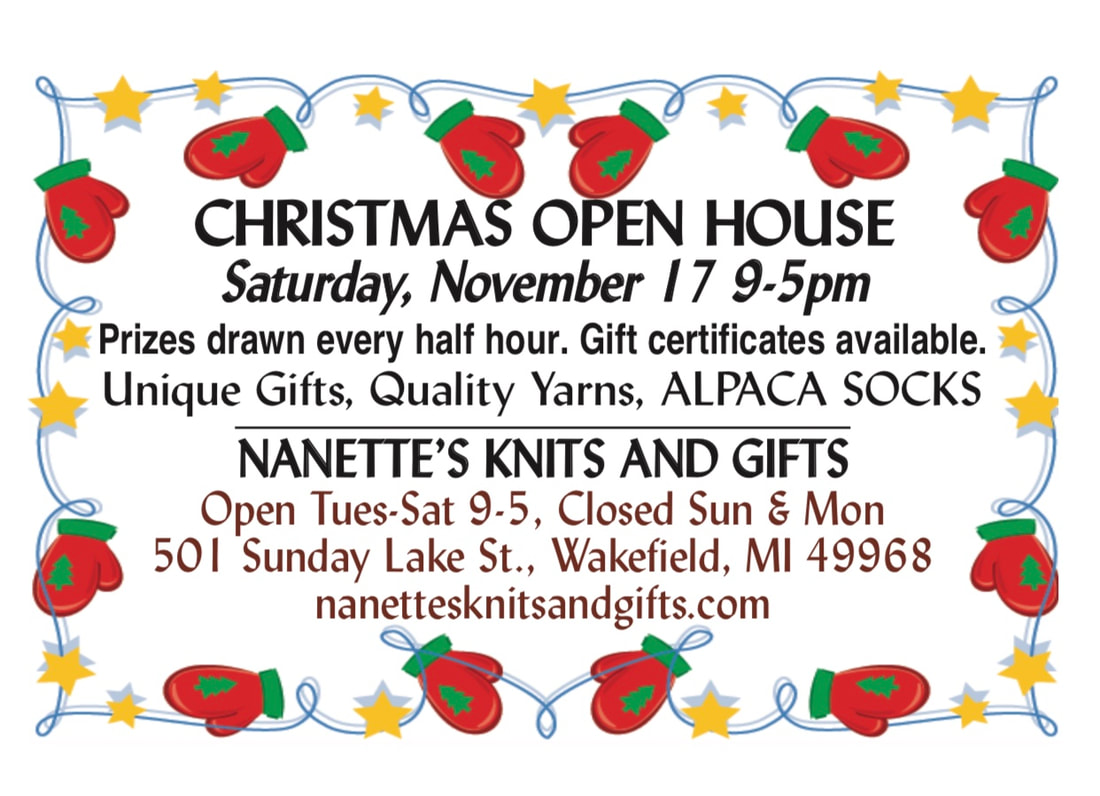 October 16, 2018
I am truly honored and humbled to be included in this award winning book by Kath Usitalo. (Page 132)
​Let the fun continue!

CHRISTMAS OPEN HOUSE!
Saturday November 17th. Fun Filled Day with wonderful prizes drawn every half hour. There will be a lovely harpist playing her beautiful music. Refreshments and FUN! :)

August 7th, 2018

Need a baby gift? Stop in and try the new organic aden+anais infant-toddler pj's! So many super cute colors. Bamboo and cotton. Sizes newborn-4T
Don't forget the organic bamboo burpy and bandana bibs as well as the dream blankets, swaddles, and cuddle toys! :)

July 31, 2018
​Check out these nifty bamboo socks hand dyed by my nephew Prashant!
SAVE THE DATE!
Saturday June 9th
Grand Reopening. Also "knit in public day" (bring your own chair)
Stop in and help us celebrate the opening of my new shop! Same address, 501 Sunday Lake Street, Wakefield MI...
​ Alpacas on site, English angora rabbit (Rosebud), fiber demonstration
Prizes drawn every half hour, with grand prize drawing at 5:00
Refreshments and fun! :)
March 6, 2018
Just a quick reminder that Nanette's Knits and Gifts will be closed the 1st 2 weeks of April. If you need a knitting/crochet project, a gift or a hummingbird feeder before that, please stop in soon! Reopening April 17th
Thank you! Nanette



January 17th, 2018
The new shop is now open! My family and I moved everything over to the other side (where the Uptown Food and Deli used to be) this past week-end. It was amazing how much help my family was....so very thankful. Pictures above.

​
​
December 28th, 2018
Below zero=wind chill = toasty warm alpaca socks and sweaters!
New shipment just in with many choices available
HAPPY NEW YEAR!

December 26, 2017

Hoping everyone had a wonderful Christmas holiday with your loved ones.

Wishing you a healthy and happy New Year!
I am excited to start up my new shop very shortly. Just a few things left to do and we will be all set. I will have a beautiful space here (900 sq. ft.) for another business to lease. I am in a great spot here on the main street of beautiful Wakefield MI.
Thank you to all for your continued support and for shopping local. I wouldn't be here without you! :)
Cheers! :)

December 22, 2018
Holiday hours revised:
On second thought, Jim and I will be here Christmas Eve Day, working on the new shop, so for the people who work 9-5 even on Saturdays and for the last minute Christmas shoppers, I will be here for you Christmas eve from 9-2:00 :)
MERRY CHRISTMAS!

​December 20, 2017
Merry Christmas!
My Holiday hours are basically the same as my regular hours since the holidays land on a Sunday and Monday this year. I will be open Tuesday-Saturday from 9-5 throughout the holiday season. I'd like to thank you all for your continued support and for shopping local. Best wishes to you and your families!
​Thank you, Nanette

STOCKING STUFFERS!
DECEMBER 7 2017

Great stocking stuffers ideas:
Goat Milk Soap, lip balm and lotions
Wool Wax Creme-natural lanolin based cream
UP magnets and ornaments-hand crafted, made in Michigan
Bamboo socks hand dyed by my nephew Prashant.
Toasty warm alpaca socks
Alpaca hats, mittens, or scarves
​Felted wool coin and accessory bag
Gift certificates


November 18th, 2017
Another great gift idea. These locket are perfect for the Yooper lover in your family!
Nov 17, 2017
Here is a great gift idea for the hummingbird lover in your family. This feeder was designed and manufactured by my brother Dave Dault. He was featured in 'Birds and Bloom' and also 'Birder's World' This feeder comes in two sizes...8 oz with 30 ports and also 24 oz which has 54 ports. These feeders have a life time guarantee. The 8 oz feeders come in red, purple, merlot and pink, the 24 oz size is available in red.
Oct 17rd, 2013
The renovations on my new shop are coming along nicely. I will lease out the space from my other shop. Someone is going to get a very nice shop with an air conditioner​, bathroom, double sink, nice inventory room and a cozy atmosphere. Will keep you updated on the progress. Remember, OPEN HOUSE Saturday November 11th 9-5! Should be a very fun day with wonderful prizes drawn every half hour, beautiful harpist and refreshments (No, not in my new shop. I plan to have a GRAND OPENING at this time next year in my new shop.)
Also keep in mind that I will be closing my shop for the 1st two weeks in April. Will need to recharge by then.
​Thanks much!
Sept 27th, 2017
​Hi there! I have some very exciting news... I will be expanding my shop..The renovations will start in November. The deli next door has closed so I will spill out into that space. I am very excited. I will have more room for us to knit, have classes and just hang out. Might even have a coffee bar!

In other news...
SAVE THE DATE
OPEN HOUSE!
Saturday November 11th, from 9-5
Come check out the beautiful new yarns, patterns and gifts. I'm all set for the season. I will draw beautiful prizes every half hour, with a grand prize drawing of $150 value at 5:00
My lovely harpist will be playing her beautiful soothing music.
Refreshments and fun for all!

remember....I will be closed the 1st two weeks of April
thank you! Nanette

​In
SEPTEMBER 7TH, 2017

I know this sound mundane but "Where the heck did our summer go?
Fall and cooler weather is on it's way. I just received my shipment of the EBEL alpaca sweater in all the newest colors. So warm and soft. I love mine! :)
I will have a booth at the Pumpkinfest this year in Bessemer on Saturday September 30th from 9-2:00. I will have many different styles and weights of alpaca socks, along with hats, felted mitts and things my family have made Stop on over to my booth and check it out!

One last note, ( I will be reminding you of this periodically:)
I am closing my shop for my annual 2 week vacation the first two weeks of April. Taking a road trip with one of my sister to see another one of my sisters in New Mexico and just recharge. We love getting new ideas from other yarn shops all over the country. I will be raring to go when I get back!

HAPPY FALL!



​
August 15,2017
Hi all! Very busy summer so far. I had a booth at Loon Days in Mercer and did very well, especially with my brother Dave's hummingbird feeders.

I just received a new shipment of my beautiful alpaca sweaters, super soft and warm!
Also new alpaca teddy bears are here! Perfect baby gift, hypoallergenic and cuddly.
Stop in and see my new Three Irish Girls yarn. Hand dyed from Superior WI and beautiful ​
Another new yarn account. Humble Acres sock yarn out of Perry MI, also hand dyed..some very cool colors.
Fun!
July 1st 2017
Holiday hours:
Monday July 3rd 10:00-2:00
Tuesday July 4th
9:00-2:00
​Be safe! Have fun!