May 1st, 2019
The hummers are coming! Get your feeders! I just received another shipment of my brother Dave Dault's hummingbird feeders as featured in "Birds and Bloom" and "Birder's World" magazines. I ship same day. Colors include: Red, Fuchsia, Merlot and purple. The Little Sweety ($35) holds 8 oz and has 30 ports. The Hum Sweet Hum holds 20 oz and has 54 ports and comes in red. ($45) These feeders come with a lifetime guarantee. Perfect Mother's Day gift! :)
March 1, 2019
Happy March! February was a beast this year! Our last storm dropped 29" in two days! The skiers and snowmobilers are ecstatic!
NOTICE
I WILL BE TAKING MY ANNUAL VACATION.
NANETTE'S KNITS AND GIFTS WILL BE CLOSED THE 1ST TWO WEEKS OF APRIL, REOPENING TUESDAY APRIL 16TH.
THANKS MUCH! :)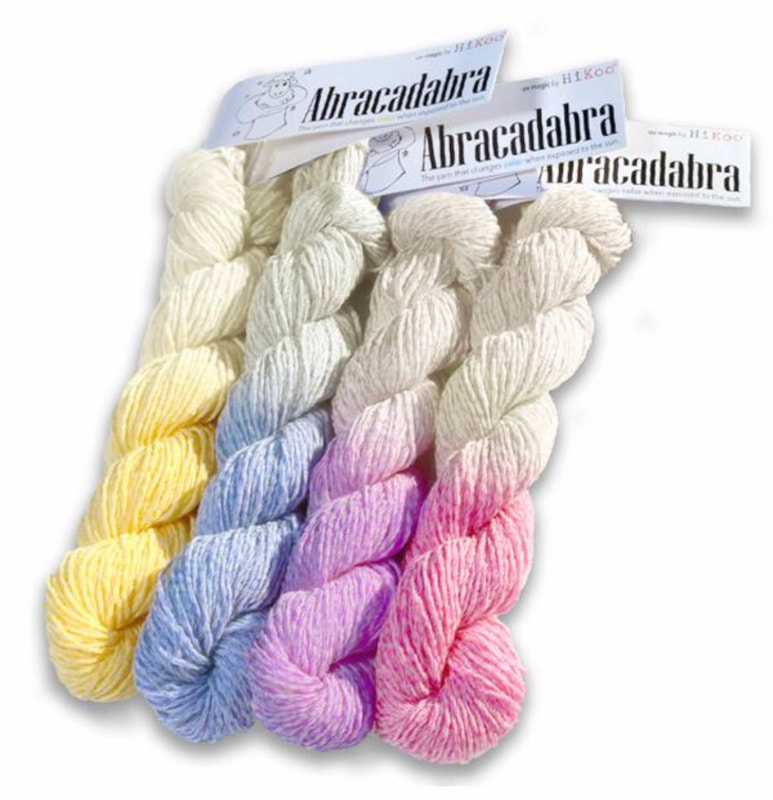 ---
New at Nanette's Knits and Gifts! Yooper Buffalo Plaid jackets, shirts and hats. Sizes sm-2Xlg Great gift idea!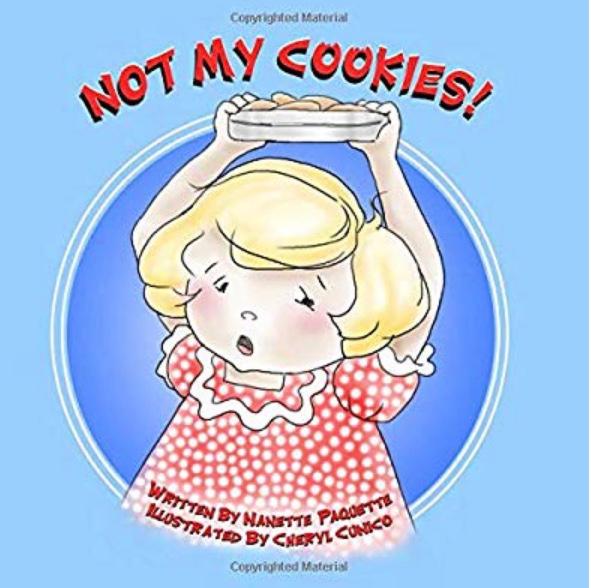 Nov 30, 2018
So excited! I'm published! This is my children's book called NOT MY COOKIES! It's a true story about my Grandmother's first memory when she was 3 years old. She tries to rescue her cookies from curious wolf puppies... I will have a book signing on Saturday December 8th from 10-2:00. You will also meet the illustrator Cheryl Cunico.
This book is also available on Amazon.

Great gift idea! Custom knives crafted in the UP. Fillet, fixed blade, clip, custom original, limited edition and more..
Elk, bird's eye, curly maple...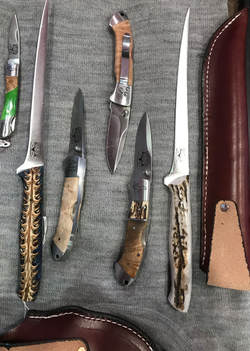 ---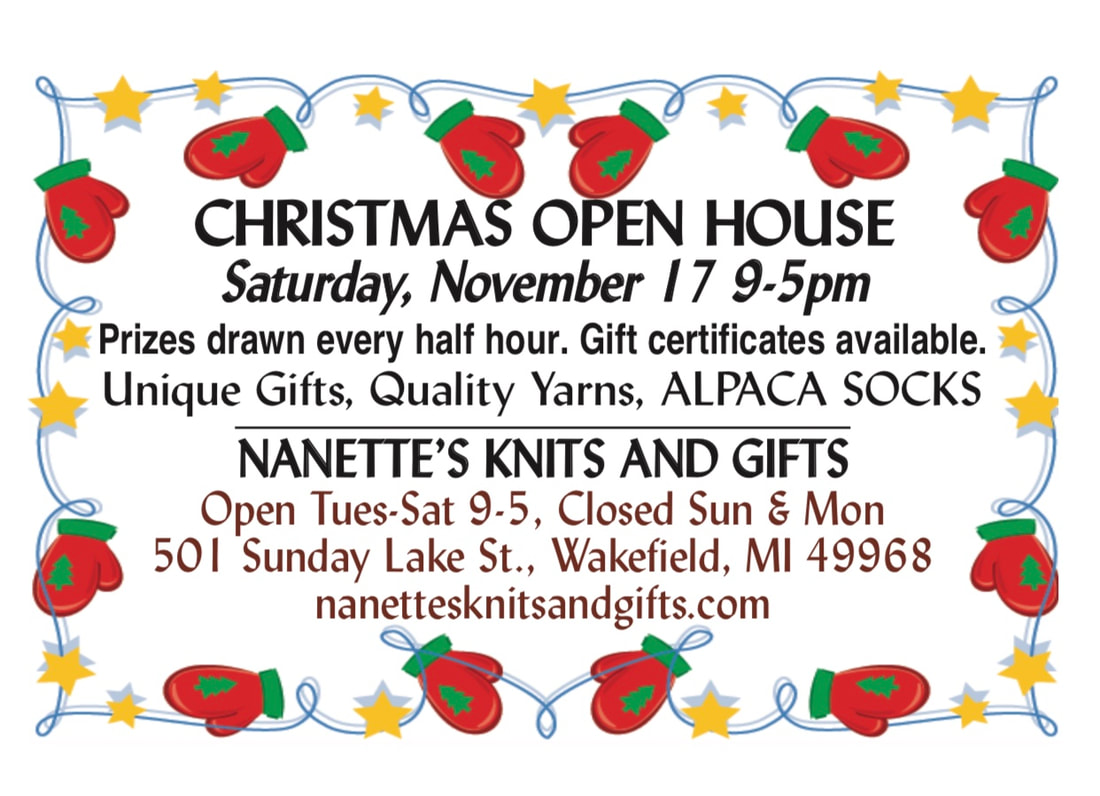 October 16, 2018
I am truly honored and humbled to be included in this award winning book by Kath Usitalo. (Page 132)
​Let the fun continue!

CHRISTMAS OPEN HOUSE!
Saturday November 17th. Fun Filled Day with wonderful prizes drawn every half hour. There will be a lovely harpist playing her beautiful music. Refreshments and FUN! :)

August 7th, 2018

Need a baby gift? Stop in and try the new organic aden+anais infant-toddler pj's! So many super cute colors. Bamboo and cotton. Sizes newborn-4T
Don't forget the organic bamboo burpy and bandana bibs as well as the dream blankets, swaddles, and cuddle toys! :)

July 31, 2018
​Check out these nifty bamboo socks hand dyed by my nephew Prashant!
SAVE THE DATE!
Saturday June 9th
Grand Reopening. Also "knit in public day" (bring your own chair)
Stop in and help us celebrate the opening of my new shop! Same address, 501 Sunday Lake Street, Wakefield MI...
​ Alpacas on site, English angora rabbit (Rosebud), fiber demonstration
Prizes drawn every half hour, with grand prize drawing at 5:00
Refreshments and fun! :)
March 6, 2018
Just a quick reminder that Nanette's Knits and Gifts will be closed the 1st 2 weeks of April. If you need a knitting/crochet project, a gift or a hummingbird feeder before that, please stop in soon! Reopening April 17th
Thank you! Nanette



January 17th, 2018
The new shop is now open! My family and I moved everything over to the other side (where the Uptown Food and Deli used to be) this past week-end. It was amazing how much help my family was....so very thankful. Pictures above.

​
​
December 28th, 2018
Below zero=wind chill = toasty warm alpaca socks and sweaters!
New shipment just in with many choices available
HAPPY NEW YEAR!

December 26, 2017

Hoping everyone had a wonderful Christmas holiday with your loved ones.

Wishing you a healthy and happy New Year!
I am excited to start up my new shop very shortly. Just a few things left to do and we will be all set. I will have a beautiful space here (900 sq. ft.) for another business to lease. I am in a great spot here on the main street of beautiful Wakefield MI.
Thank you to all for your continued support and for shopping local. I wouldn't be here without you! :)
Cheers! :)

December 22, 2018
Holiday hours revised:
On second thought, Jim and I will be here Christmas Eve Day, working on the new shop, so for the people who work 9-5 even on Saturdays and for the last minute Christmas shoppers, I will be here for you Christmas eve from 9-2:00 :)
MERRY CHRISTMAS!

​December 20, 2017
Merry Christmas!
My Holiday hours are basically the same as my regular hours since the holidays land on a Sunday and Monday this year. I will be open Tuesday-Saturday from 9-5 throughout the holiday season. I'd like to thank you all for your continued support and for shopping local. Best wishes to you and your families!
​Thank you, Nanette

STOCKING STUFFERS!
DECEMBER 7 2017

Great stocking stuffers ideas:
Goat Milk Soap, lip balm and lotions
Wool Wax Creme-natural lanolin based cream
UP magnets and ornaments-hand crafted, made in Michigan
Bamboo socks hand dyed by my nephew Prashant.
Toasty warm alpaca socks
Alpaca hats, mittens, or scarves
​Felted wool coin and accessory bag
Gift certificates


November 18th, 2017
Another great gift idea. These locket are perfect for the Yooper lover in your family!
Nov 17, 2017
Here is a great gift idea for the hummingbird lover in your family. This feeder was designed and manufactured by my brother Dave Dault. He was featured in 'Birds and Bloom' and also 'Birder's World' This feeder comes in two sizes...8 oz with 30 ports and also 24 oz which has 54 ports. These feeders have a life time guarantee. The 8 oz feeders come in red, purple, merlot and pink, the 24 oz size is available in red.
Oct 17rd, 2013
The renovations on my new shop are coming along nicely. I will lease out the space from my other shop. Someone is going to get a very nice shop with an air conditioner​, bathroom, double sink, nice inventory room and a cozy atmosphere. Will keep you updated on the progress. Remember, OPEN HOUSE Saturday November 11th 9-5! Should be a very fun day with wonderful prizes drawn every half hour, beautiful harpist and refreshments (No, not in my new shop. I plan to have a GRAND OPENING at this time next year in my new shop.)
Also keep in mind that I will be closing my shop for the 1st two weeks in April. Will need to recharge by then.
​Thanks much!
Sept 27th, 2017
​Hi there! I have some very exciting news... I will be expanding my shop..The renovations will start in November. The deli next door has closed so I will spill out into that space. I am very excited. I will have more room for us to knit, have classes and just hang out. Might even have a coffee bar!

In other news...
SAVE THE DATE
OPEN HOUSE!
Saturday November 11th, from 9-5
Come check out the beautiful new yarns, patterns and gifts. I'm all set for the season. I will draw beautiful prizes every half hour, with a grand prize drawing of $150 value at 5:00
My lovely harpist will be playing her beautiful soothing music.
Refreshments and fun for all!

remember....I will be closed the 1st two weeks of April
thank you! Nanette

​In
SEPTEMBER 7TH, 2017

I know this sound mundane but "Where the heck did our summer go?
Fall and cooler weather is on it's way. I just received my shipment of the EBEL alpaca sweater in all the newest colors. So warm and soft. I love mine! :)
I will have a booth at the Pumpkinfest this year in Bessemer on Saturday September 30th from 9-2:00. I will have many different styles and weights of alpaca socks, along with hats, felted mitts and things my family have made Stop on over to my booth and check it out!

One last note, ( I will be reminding you of this periodically:)
I am closing my shop for my annual 2 week vacation the first two weeks of April. Taking a road trip with one of my sister to see another one of my sisters in New Mexico and just recharge. We love getting new ideas from other yarn shops all over the country. I will be raring to go when I get back!

HAPPY FALL!



​
August 15,2017
Hi all! Very busy summer so far. I had a booth at Loon Days in Mercer and did very well, especially with my brother Dave's hummingbird feeders.

I just received a new shipment of my beautiful alpaca sweaters, super soft and warm!
Also new alpaca teddy bears are here! Perfect baby gift, hypoallergenic and cuddly.
Stop in and see my new Three Irish Girls yarn. Hand dyed from Superior WI and beautiful ​
Another new yarn account. Humble Acres sock yarn out of Perry MI, also hand dyed..some very cool colors.
Fun!
July 1st 2017
Holiday hours:
Monday July 3rd 10:00-2:00
Tuesday July 4th
9:00-2:00
​Be safe! Have fun!